Do You Have A 3-6 Year Old
or 7-12 Year Old Child?
We will increase your Child's Confidence, Self Esteem, Fitness Level and teach them to Defend Themselves with our kids martial arts program or we will give you your money back! You have nothing to lose!

Hello, My name is Paul Halme and I am the author of the best selling book "The Bully Prevention Blueprint" on amazon.com.  I am on an unstoppable mission to help as many kids as I can with martial arts training.
In our program, we don't believe in just teaching children to punch and kick. We work to help build up your childs confidence and self esteem. During classes, you'll see your child's energy and confidence levels rise.  We not only make champions on the mat, we make champions in life!


In Our Kids Martial Arts Program Your Child Will Experience…
Our amazing Life Skills Program.

Each month we cover a Life Skill that is very important to your child's development.

High Energy Classes:

Fun-filled classes your child will truly enjoy! From the children's point of view, the best part about our program is how much fun the classes really are. We focus your child's energy in a positive and productive manner.

Better Grades: 

We work with you and your child to make sure they get good grades!  We use a rewards system for good grades and we help reinforce what is important to you as a parent.  We are in this together to help your child do better in school and get a head start in life.

Bullies:

Your child will become "bully proof" as we teach them to avoid bad situations by "thinking smart" and the confidence to stand up for themselves and only use physical force (martial arts) as a LAST resort.

Leadership Skills:

We will teach your child real leadership skills in our martial arts program.  We use goal setting and class leadership programs to teach them the importance of being a leader and not being a follower.

Real Self-Defense Skills and Awareness:

In our Martial Arts program we will teach your child real self defense skills and how to stand up for themselves confidently.  No scripted martial arts here, your child will get hands on experience learning the moset effective self defense skills and awareness.

Physical Fitness:

Our programs increase speed, stamina and agility in children. They also help develop balance, coordination and timing, which will help your child in sports and other activities.

Your child is ready to begin at 4 years old:

We have kids from 4 years old and up. Absolutely no experience is required for your child to begin training.
Our goal isn't to make children into champion fighters – it's to make them champions in life.
But, we do enjoy winning tournaments too!!!
2007, 2008, 2009, 2010, 2011, 2012 TXBJJ Kids Champions
2008, 2009, 2010, 2011 Travis Lutter Invitational Kids Champions
Naga Kids Overall Runner Up
Individual Naga & Grapplers Quest champions from Novice to Expert
I am so confident in our kids program because I have seen the results first hand! My son Chase is in our kids class and the positive changes are incredible. I am very thankful for the positive effect the kids class has had on my son and believe me, I wouldn't trust just anyone with my son's development, All of our instructors are great. My son is disciplined, respectful, goal orientated and does great in school and I know our kids class has played a major role in that!!!
My son Chase getting his advanced yellow belt!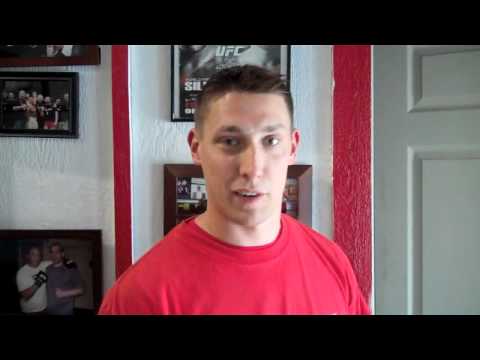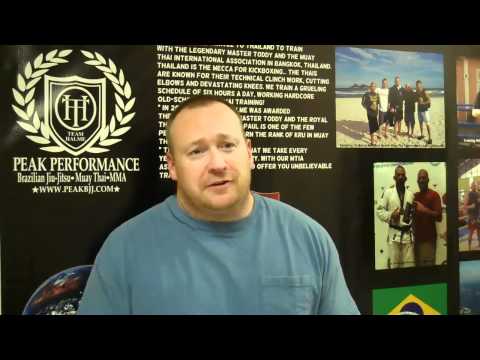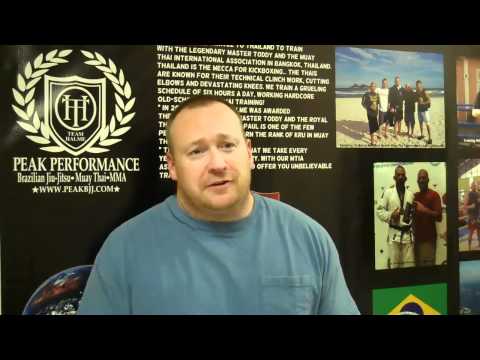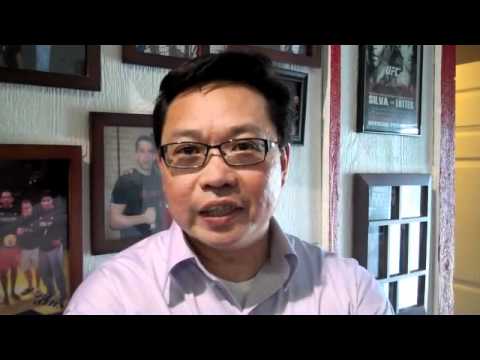 Rosie Dalton Peak Performance Parent
"The overall influence that my son, Vann, receives there is more than I could have ever imagined when he began those 3 years ago."
My 10 yr old son, Vann, has been doing bjj at peak performance since he was 7. During that time I have watched him mature from a shy 7 year old to a confidant leader. The benefits of bjj have been abundant. Bjj has made Vann a better athlete all around. He has gained endurance as well as been able to apply techniques learned in bjj in his other favorite sport, football. But even more important is the amazing coaching that Vann receives at peak. All of the kids receive such respect and devotion from coach Dondi. They are taught not only how to become what he calls "ninjas" they are taught about respect for others, dignity for themselves, and personal responsibility. Although bjj is a one on one type sport they are taught to be teammates, and are made to feel like part of a group. I can't say enough about peak performance, they are a welcoming group of people that seem to make everyone who walks in feel @ home. The overall influence that my son, Vann, receives there is more than I could have ever imagined when he began those 3 years ago.
Bree Whisenhunt Stubbs Peak Performance Parent
"Regardless of their ages, their coaches require them to use good listening skills and to alway show respect to their teammates, coaches, and everyone they interact with"
Peak Performance has not only changed our boys physically, but the coaches and training has built their self confidence to excel in other areas as well. They are motivated to work hard at school, home, and in all areas of their lives. Regardless of their ages, their coaches require them to use good listening skills and to alway show respect to their teammates, coaches, and everyone they interact with. Both of our boys, age 6 and 4, are in Jiu Jitsu at Peak Performance, and when our daughter is old enough, it is a priority for us to put her in it as well.
Erika Vulpo Peak Performance Parent
"The coaches are incredible athletes, an inspiring individuals."
Being a part of Team Peak Performance has been a awesome experience. My son Michael started training a little over a year and a half ago in the kids bjj class .I have noticed a new level of confidence and drive in him.His determined attitude shows not only in the gym but in his everyday life . The Peak Performance kids class teaches them many techniques but aside from that also to be respectful and to strive to be the best .The atmosphere at the gym is invaluable with its welcoming ,encouraging participants and coaches. The coaches are incredible athletes, an inspiring individuals. The care and interest they have for their students personal success is reason enough to want to be part of this team .I would recommend this school to any parent looking to start their children in a safe ,fun, family oriented brazilian – jiu-jitsu school.
You WILL Be Satisfied — Or You Don't Pay One Cent!
Here is how to get started:Fill out the form on this page or call Lori now at 817-614-9325. Our schedule fills up fast.
FREE INTRODUCTORY PROGRAM!!! Take a tour of our school and meet the instructors. This is your chance to interview us!
FREE STUDENT-PARENT INTRODUCTORY CONFERENCE We will meet one on one to discuss your child's needs and your child's progress. We will go over our program and how our school can help you achieve you and your childs goals See for yourself what our school is all about and how we can help. We will have an opportunity to answer all the questions that you may have about our program.
FREE KIDS CLASS Let you and your child be the judge of how effective and fun our our classes are. There is no better way to see if our class will be beneficial to you! Try us out for free!!! Now take the next step and set up an appointment today!!! 817-614-9325 Thank You,
 

Paul Halme
P.S.If you read ALL this stuff and haven't called us to make an appointment… what are you waiting for
You owe it to your child to check out a FREE class and see what we can do for you.
P.P.S.Guaranteed Success:I am so confident that you will love what Peak Performance Kids Martial Arts can do for your child that I will refund the entire first month if your dissatisfied. Now that is Confidence! We take all of the risk away. Come try us out!
Peak Performance Martial Arts serves the following cities with fitness boot camp, personal training, and weight loss services:
Decatur, TX – Keller, TX – North Richland Hills, TX
src="https://peakmartialarts.infusionsoft.com/app/webTracking/getTrackingCode?trackingId=e77d6afdd0586fd908806d797e38db1d"/>